June 2019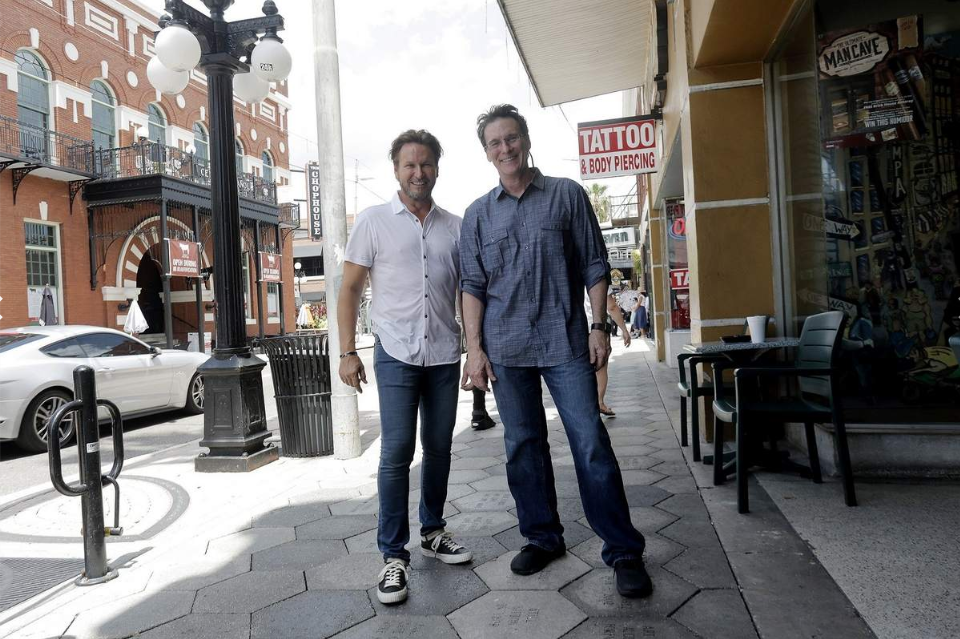 New Production Studio to be Built in Ybor
The way movie producer Kristian Krempel sees it, Ybor City didn't lose out on an opportunity to become the home of the Tampa Bay Rays when the stadium deal fell through in December.
Rather, he said, Ybor gained an opportunity to be to independent film what Seattle was to the underground music scene that spawned the grunge era.
And he is willing to lead the charge.

For the full article, CLICK HERE.
"Because of Sam" First Look Screening Mon, July 29 at Tampa Theatre
Tampa native Sam Piazza was born with Down syndrome. The love and support of his family, church and an inclusive school culture, as well as Sam's courage, have helped him accomplish extraordinary things.

Sam's positive outlook amid bullying and his desire to achieve more than was expected of him, make Sam an inspiration for people with disabilities, and, ALL people.

Tickets $12.50, Tampa Theatre member price $9.50

Following the film, all who attend the screening are invited to stay for a brief, post-film discussion and audience Q & A with the Piazza family and Producer Renee Warmack. A portion of the event proceeds will benefit the Piazza Family. For more information about the film and sponsorship packages, visit www.BecauseofSamTheMovie.com
Tickets here: https://tampatheatre.org/movie/because-of-sam/
This month Film St. Pete/Clearwater hosted Film Florida's annual meeting, which we happily participated. Summer is a great time to join Film Florida and become an active member. The benefits are many, but the most value comes in being part of an organization filled with passionate, dedicated people working toward building opportunities to increase filming and job growth throughout the state. Your voice and opinion matter and we hope you will continue to support Film Florida, and if you aren't a member already, to join. Individual membership starts as low as $50 a year.

Summer is also a fantastic time to engage with legislators as they head home to their district offices. Film Florida can help put you in touch with those legislators to voice your opinions, but even if you aren't a member, you can still do your part by contacting your representatives to tell them how the film and digital media industry impacts your community. Below I've linked two helpful tools to put you in touch with your representatives. E-mails and letters of support are great, but if you can schedule a meeting, face to face time is the most impactful — some key things to keep in mind.
Keep meetings short, 15 minutes or less.

Be respectful, this is not the time to be confrontational, but to inform and educate.

Stay out of the weeds; numbers can bog down conversations, stick to personal stories.

Offer your contact information should they wish to follow up.

If they ask a question you are not comfortable answering, let them know you will find out that information and get back with them.

Thank them for their time, and let them know you truly appreciate their continued or hopeful support of film and digital media.

We hope you will take time this summer to support film Florida, and contact your representatives. Every voice, and vote, counts.

https://www.myfloridahouse.gov/sections/Representatives/myrepresentative.aspx

http://www.flsenate.gov/Senators/Find

https://filmflorida.123signup.com/enroll/20434
Local Production Spotlight Continued…
"Every sound you hear is a frequency, vibrating. When frequencies are not aligned (ie. singer out of tune) the mix is grating. We create soundscapes that are more resonant, in-tune and harmonically balanced. Because yeah…we know how."

This month, we are interviewing owner/producer Tim Fowler of Sound Asylum.

Fowler says, "Whether a movie-score, big budget commercial, web video, or simple 15 second radio spot, how information is received matters so much more than the words or meaning. People act on emotion. Not information. Like an emotional translator, whatever sound or music I design, my job is to make sure the message is heard and understood, first, by the heart."

Stay tuned for more about Sound Asylum.
Local Thriller "NOT ALONE" Hosts Special Screening at Tampa Theatre
More than 600 bay area filmmakers and residents attended a free screening of the psych-thriller Not Alone this month, hosted in part by Film Tampa Bay and Tampa Theatre.
Filmed throughout Tampa Bay in 2018, casting director Rose Rosen (Casting by Rose Rosen) describes the movie as "The Shape of Water meets E.T."
Written and directed by Lydelle Jackson and Cezil Reed, the movie stars Richard Lawson, Pat Healy and Sarah Schroder-Matzkin. We were joined by some of the cast and crew for this special screening event.
Coming Soon
Second Screen Cult Cinema
Jigoku (1960)
Wed, July 10
6 pm cocktails | 7 pm showtime
Epicurean Hotel, Autograph Collection
12017 S Howard Ave Tampa, FL 33606

Film Bar Mondays
Mondays 6pm - 9pm
Tampa Bay Locations Vary
Stay up to date by
joining them on Facebook

WIFT Wednesdays
Women in Film & TV
Stay tuned for time and location
on their Facebook page
Recent Productions
21 productions filmed within
Hillsborough County - June 2019

Notable Commercial
Humana

Notable Feature Film
God's Waiting Room

Notable TV Show
FOX Sports: Fight Camp
Eddie Eats America