WHERE YOUR VISION
COMES TO LIFE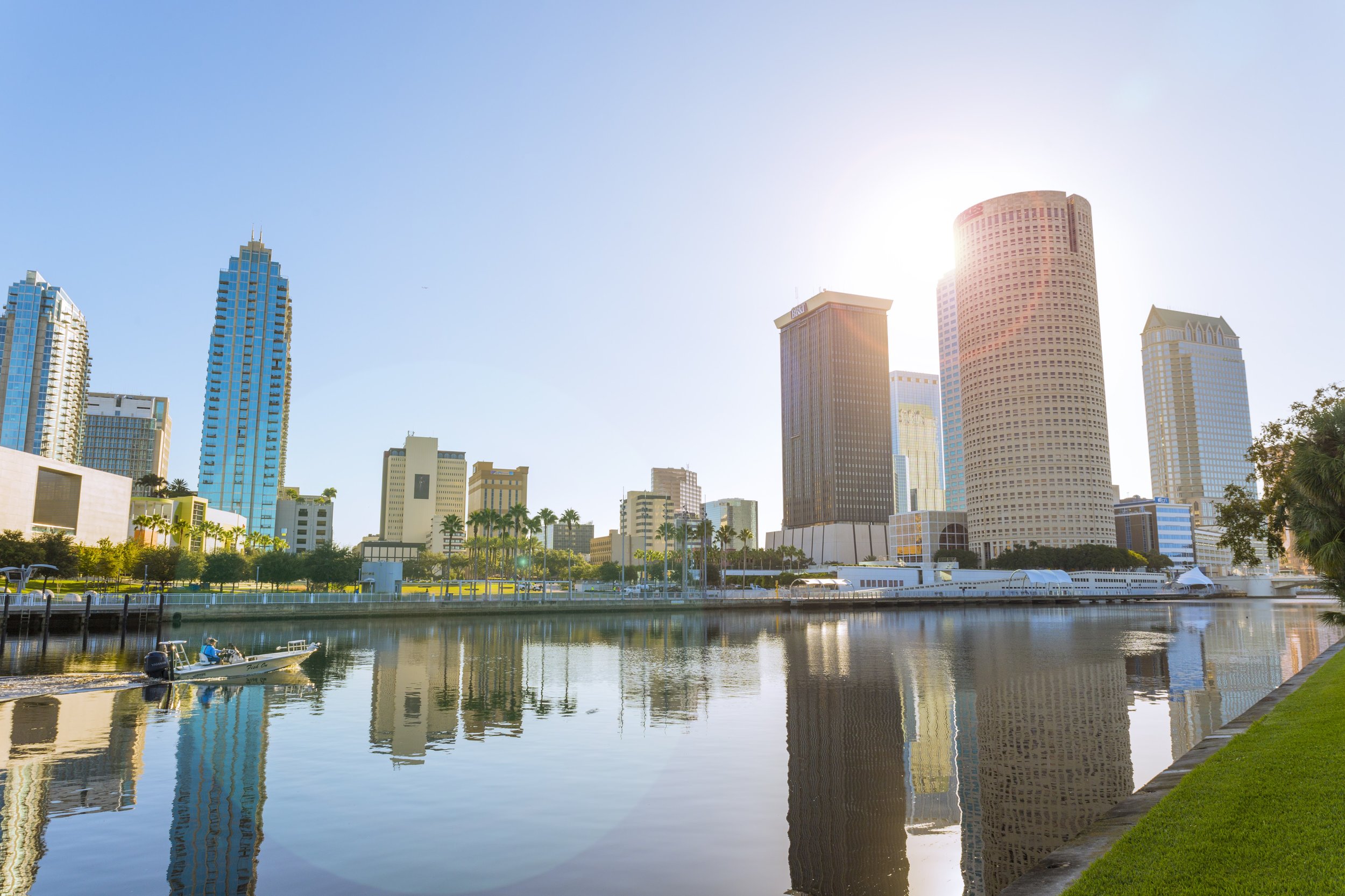 MISSION
WHAT WE DO
Film Tampa Bay offers invaluable services that only a knowledgeable, passionate, "hands-on" film commission can provide. Along with the proximity and distinctiveness of our available locations, Film Tampa Bay provides local guidance, creative ideas and the experience to anticipate needs unique to the production industry, including help acquiring local crew and equipment, resolution of parking issues, neighborhood canvasing and assistance with local, regional and national talent. It's why production companies continue to choose Tampa Bay.
Tyler Martinolich
film commissioner
Why Tampa?
A diversity of locations and accessibility are tremendously important when producing a commercial or film. Drop a pin downtown Tampa, and draw a 30-mile radius around the city. We have among the most diverse locations in the state, all within a short drive of a world-class airport, and production friendly accommodations.
What is your favorite location to shoot in Tampa?
Most people would say the Riverwalk or Curtis Hixon park, both great places to film, but for me, I think the rooftop of the Fort Brooke Parking Garage provides among the best views of downtown and is easily accessible. Ten stories up, largely unobstructed views, it provides a great urban backdrop.
Favorite Movie:
I could give an academic answer, but I feel the only appropriate answer to this question is 'whats your go-to couch movie.' If its 11 am on a Sunday, and you are sitting on the couch flipping through the channels, whats the one film, no matter how far into the movie, that if you came across you just have to watch the rest of. For me, that's Tombstone.
Jesse Brock
Marketing/PR
Why Tampa?
Tampa Bay is a melting pot of culture and diverse locations. In a single day, you can visit the old barns and strawberry fields of the agriculturally-rich Plant City, the wetlands and unique ecosystem of state parks, the millennial-centric modernization of downtown, the historic districts of the Heights and the still-standing cigar factories of the 1920's in Ybor City. I have lived here my entire life and still find locations that I had no idea existed. Tampa can look like anywhere in the world, but it also stands on its own, with accessibility and a friendly infrastructure. What more can you ask of your city than that?
What is your favorite location to shoot in Tampa?
I like the locations that are outside of the city. For me, places like Flatwoods or Seminole Heights give you a different perspective of Tampa, illustrating the history of our area and allowing creative freedom for the filmmaker.
Favorite movie?
This is a tough one. I like so many, with directors ranging from Billy Wilder to Wes Anderson to David O Russell to Joe Swanberg – my movie taste is kind of all over the place. If I used Tyler's theory for my go-to couch movie, it would be Ron Howard's How the Grinch Stole Christmas (don't judge, I love that movie). But if I had to give my one favorite, I guess I would answer it with the first movie that made me fall in love with movies, and that is Singin' in the Rain.
.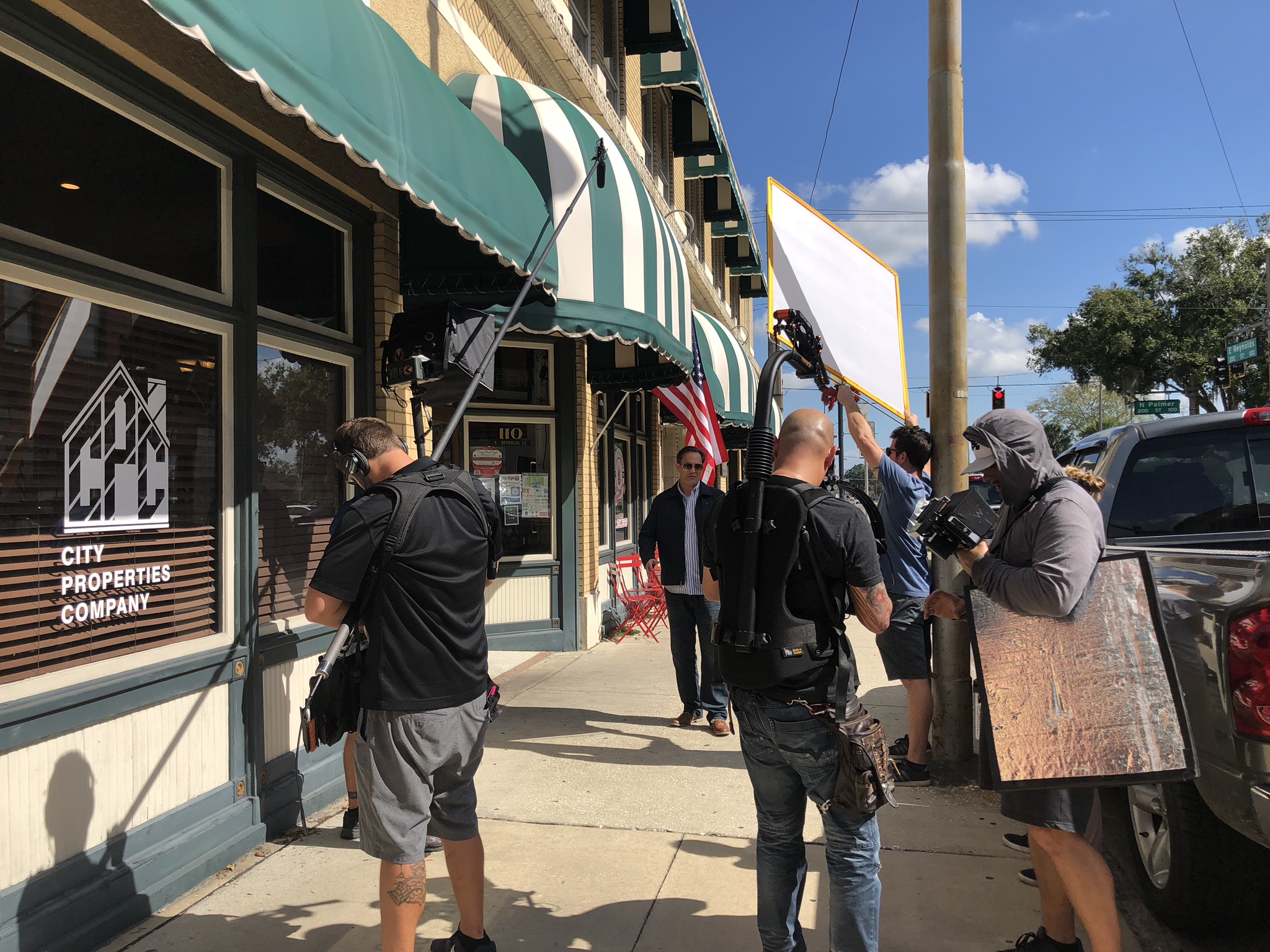 WE'RE HERE TO HELP
Schedule a personal location tour or request a complete location package.
PROFESSIONAL CREW
Tampa's talented crew base gives you more production value for your dollar.
DIVERSE LOCATIONS
Everything you need is within 30 minutes of downtown Tampa.
CULTURE & HISTORY
Historic neighborhoods make your period piece shine.
SUNNY WEATHER
Year-round sunshine keeps your production on track.
EASY PERMITTING
Hillsborough County's local government supports filmmakers with free permitting.
SCOUTING SERVICES
We arrange personal scouting/familiarization tours for producers.
PRODUCTION FACILITIES & VENDORS
Tap into a network of support services, studio facilities, office spaces & equipment suppliers.
WATERFRONT & PORT
Put scenic sidewalks, waterfront homes, and the largest port in Florida in the frame.
Schedule a personal location tour or request a complete location package.