May 2018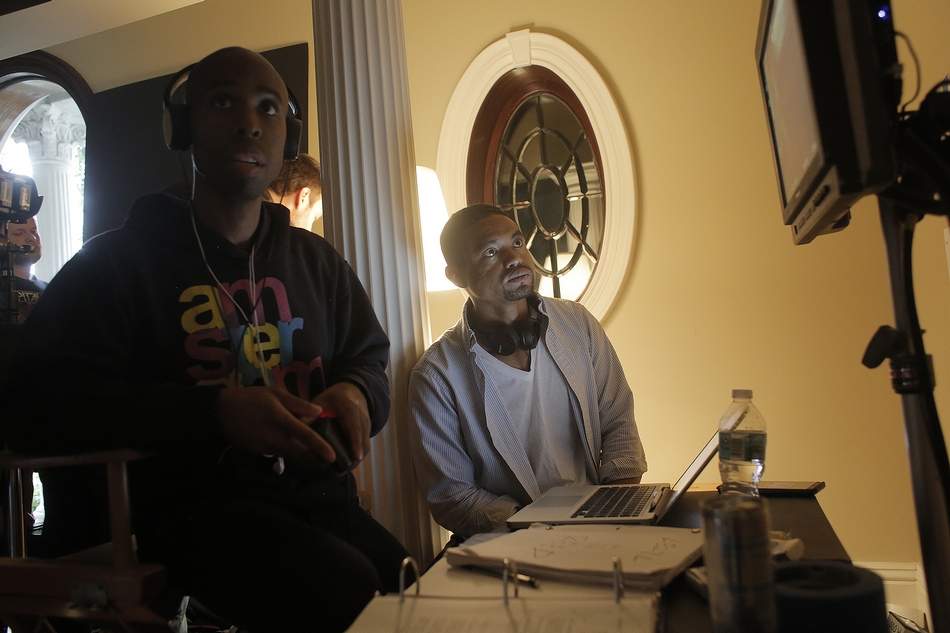 Hillsborough County's Film Incentive
has attracted $1.17 Million in local spending, audits show.
Three recent Bay area productions have used the county rebate program.
The biggest economic impact was from the Discovery Channel's Street Science series, showcasing scientific phenomenon through experimentation, which spent $850,000 locally while filming Season One's 10 episodes from May through November 2016,
The independent film No Postage Necessary, made in Plant City in July and August 2016, received rebates on $199,071 in local spending. Produced by Two Roads Picture, the film is a comedy-drama about a convicted computer hacker who, while stealing mail in search of cash, falls in love with a war widow.
California-based Wild Plum, which produced a Home Depot commercial in Hillsborough this past January, spent $127,754 eligible for the local rebates.
Contender Creates Unforgettable Commercials in Tampa Bay
Contender Productions is a full-service production company specializing in broadcast creative for advertising, digital, television and film. Their award-winning work includes hundreds of spots for brands such as Bright House, Tires Plus and GTE Financial, garnering top awards from AAF and Graphis. Their mission: Together let's create the unforgettable. For more info visit their website at www.contenderproductions.com.
This past month Film Tampa Bay participated in JOLT, a multi-weekend mentor-based production boot camp taught by industry professionals. The brainchild of Pete Guzzo (Kestumbilt), Chanse Chanthalansy (Contender), and Mike Compton (Three Chairs) JOLT is the culmination of decades of experience and business hard knocks. Organically created as the answer to a thinning workforce, JOLT is a beautiful example of how Tampa's production community is interwoven into the area's culture and economy.

JOLT works to complement more traditional academic programs, providing opportunities for Tampa Bay youth to gain hands-on experience under the watchful eye of industry professionals. Film sets are controlled chaos at the best of times, often too busy of an environment to really take the time to explain how or why things are done. JOLT provides a one-on-one opportunity for young filmmakers to ask questions in a space that is conducive to learning. JOLT alumni have gone on to intern at many of the premier production companies in Tampa, some even starting their own companies and becoming mentors themselves.

JOLT and its team of industry professionals is just one example of what makes the Tampa Bay film community different. Whether it's choosing to participate as a mentor at an upcoming JOLT camp, or just taking the time to answer a PA's question on your next set, remember that your actions make a difference.

For more information about Jolt Production School, visit www.joltproductionschool.com.
Thank you to everyone who attended "In the Name of Peace: John Hume in America"
Earlier this month, we hosted a one-day Irish Film Festival at Tampa Theatre. The event marked the 20th Anniversary of the Good Friday/Belfast Agreement in Northern Ireland. The film touched on the American influence that played a large role in the Northern Ireland peace accord.

Tampa Mayor Bob Buckhorn introduced the film, along with Irish Consul General Shane Stephens and UK Consul General David Prodger. A spirited panel Q+A took place afterward with comments from John Hume's son, Aidan Hume, former Ulster Unionist Party Minister Danny Kennedy, Irish Consul General Shane Stephens, and the Northern Ireland Bureau's Richard Cushnie, moderated by Dr. Catherine Shannon. Movie goers engaged the panel in this memorable discussion.
Recent Productions
18 productions filmed within
Hillsborough County - May 2018

Notable Commercials
Tobacco Free Florida

TV Shows
90 Day Dream Home
FOUND
The 1980's: The Deadliest Decade

Still Photo
Publix
Roberto Cavalli Fashion Shoot

Feature Films
Not Alone