March 2018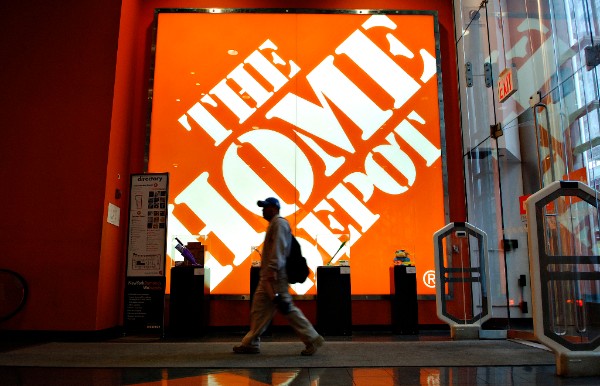 The Home Depot commercial series filmed in Tampa
Of all locations to choose to film - including their home office location of Atlanta, Georgia - The Home Depot chose Tampa Bay for its newest corporate commercial series. Read more about the economic impact of this commercial and many more in this Tampa Bay Business Journal article:
Film Tampa Bay Welcomes New Production Coordinator
Last month, Film Tampa Bay welcomed their new production coordinator, Jesse Brock. Jesse, previously the marketing coordinator with Wish Farms, and before that Ruth Eckerd Hall, will be taking over social media, as well as assisting with permitting, and coordinating our new LOCAL first campaign. A graduate of USF with a Bachelors in Public Relations, Jesse brings unique skills, enthusiasm and love of film to our growing team.
Film Tampa Bay Launches All-New Video Series
Series Highlighting Local Production Companies
From Ybor City to Curtis Hixon Park, Busch Gardens Tampa Bay to Amalie Arena - these are only a few of the extraordinary backdrops for the Science Channel series, "Street Science." Street Science chooses Tampa Bay to host their larger-than-life science experiments. Spectrum, a Tampa-based national multimedia company, brings us this compilation highlighting a few Tampa locations you may recognize.

Each month, Film Tampa Bay will be highlighting multi-media companies around the Tampa Bay area. Stay tuned!
"This past Sunday, the 12th Annual Suncoast Credit Unio Gasparilla International Film Festival came to a close. Tampa played host once again to more than 160 films, workshops and special events. This year also saw the incorporation of the Tampa Bay Jewish Film Festiva, increasing the reach of #GIFF to encompass both sides of the bay. 2018 also brought an expansion to GIFF High School Competitio. Film Tampa Bay was privileged to help facilitate close to $10,000 in scholarships and new equipment for participating high schools. This could not have been accomplished without the fantastic community support from the Hillsborough Education Foundatio, Hillsborough Community Colleg, and Guy & Cyndie Nickerson from Spectru Productions. Scholarship and education were always intended to be a core pillar of the Film Commission, and this year I am so proud we have started to make good on that commitment. Film Festivals are a massive undertaking, with hundreds of volunteers and countless hours of selfless work to pull off. To all the sponsors, volunteers, judges and board members who gave in both small and large ways this year, you have my thanks. Most important is the support of all the filmmakers who took the time to attend. 2019 will bring even more opportunities to continue to grow the festival, opportunities Film Tampa Bay is pleased to continue to support and nurture."

Sincerely, Tyler Martinolich
Coming Soon
Film Florida Quarterly Meeting
Sun, April 8 - Tue, April 10
Cocoa Beach, FL

Second Screen Cult Cinema
"Get Carter" (1971)
Wed, April 11
The Vault | 611 N Franklin St.
Tampa, FL 33602

Sarasota Film Festival
Fri, April 13 - Sun, April 22
Sarasota, FL

Women in Film & Television
Fri, April 27 at 4pm
Educational Seminar | Writing, Producing, Pitching & Selling Your Script presented by award-winning actress Sonja O'Hara
Sunscreen Film Festival
The Hyatt in downtown St. Petersburg, FL
*WIFT members get 50% off festival tickets
Sign up to be a member HERE
For more info, follow WIFT on Facebook

Sunscreen Film Festival
Thu, April 26 - Sun, April 29
St. Petersburg, FL