September 2019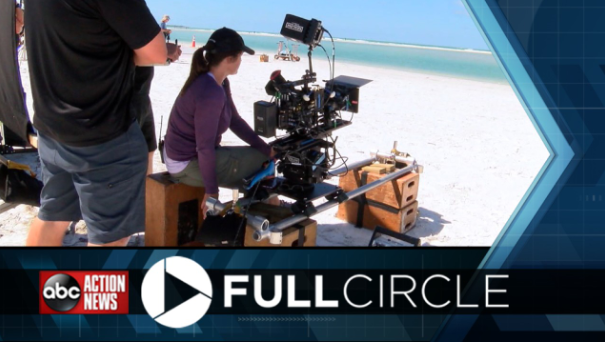 Advocates push for more tax breaks for film industry in Florida
As film advocates push for state lawmakers to bring back an incentive program meant to lure big budget movie projects and jobs to Florida, critics are blasting calls for new state tax breaks as unnecessary handouts for Hollywood.
Florida's tax credit program for filmmakers ended three years ago. The nearly $300 million program was supposed to last for six years.
"What happened was everybody rushed to Florida and they used all the money up in the first two years," said Kelly Paige, a past president and current board member of Film Florida, which represents the film industry.
Click HERE to read the full story.
As September closes, so too does another fiscal year. FY 19 saw a dramatic increase in not only overall production activity, but also an unprecedented number of high-profile projects -- projects that would not have been possible without the continued support of Hillsborough County and the City of Tampa.

As our market grows, so too does our needs as a film commission. We are very grateful for the opportunity to announce we will be hiring a new permitting coordinator later this fall. We have received an overwhelming response, with over 350 applications. Adding a permitting coordinator will allow us to be even more effective at providing personal attention to productions, while at the same time freeing up time for further business development.

FY 20 is shaping up to be just as busy if not busier than last fiscal year. There is already a healthy queue of high-level projects that should start filming later this fall and continue well into the new year. Commercial productions will continue to be our market's main focus, but as demand for feature films and TV series grows, we hope to see local support services and rental companies expanding; and for any companies or filmmakers looking over the fence at the Tampa Bay market, we are ready to put you to work. Stay tuned!
Local Production Spotlight Continued…
HABANA AVENUE
This month's spotlight is award-winning conscious global production consultancy, Habana Avenue.

In 2004 Habana Avenue's Steven J Levy envisioned a better way to produce content, event & music-related experiences with his Production Pipeline Optimization (PPO.) To his great joy, the result has been an award-winning list of thrilling collaborations with some of the most recognizable artists, athletes and brands in the world!

With multiple Emmy nominations, Wins, a Gold World Medal from The New York Festivals, and PromaxBDA awards, Habana has proven the approach is both essential and effective. Maybe you've seen some of the work? One of Levy's favorite projects was helping to produce and format the HBO's prodigious franchise Hard Knocks Training Camp, or opens such as the NETFLIX hit The Ranch with Ashton Kutcher, ESPN's Monday Night Football with Hank Williams Jr., NBC's Super Bowl Open & Sunday Night Football with Faith Hill, ABC's Saturday Night College Football with Maroon 5 and 50 Cent, or the NASCAR Aerosmith open that Levy directed & produced at The MGM Grand in Las Vegas. All of this is just a taste of his wonderful career. He glows when he remembers, "one of the absolute highlights of my life was to produce the Emmy Award-winning FIFA World Cup open for ESPN in South Africa, featuring U2." The broadcast touched 3.2 billion people around the world!

Stay tuned for more about Habana Avenue.
Dunn&Co. Helps to Bring Powerful Tampa Bay Lightning Spot to Life #GoBolts