November 2018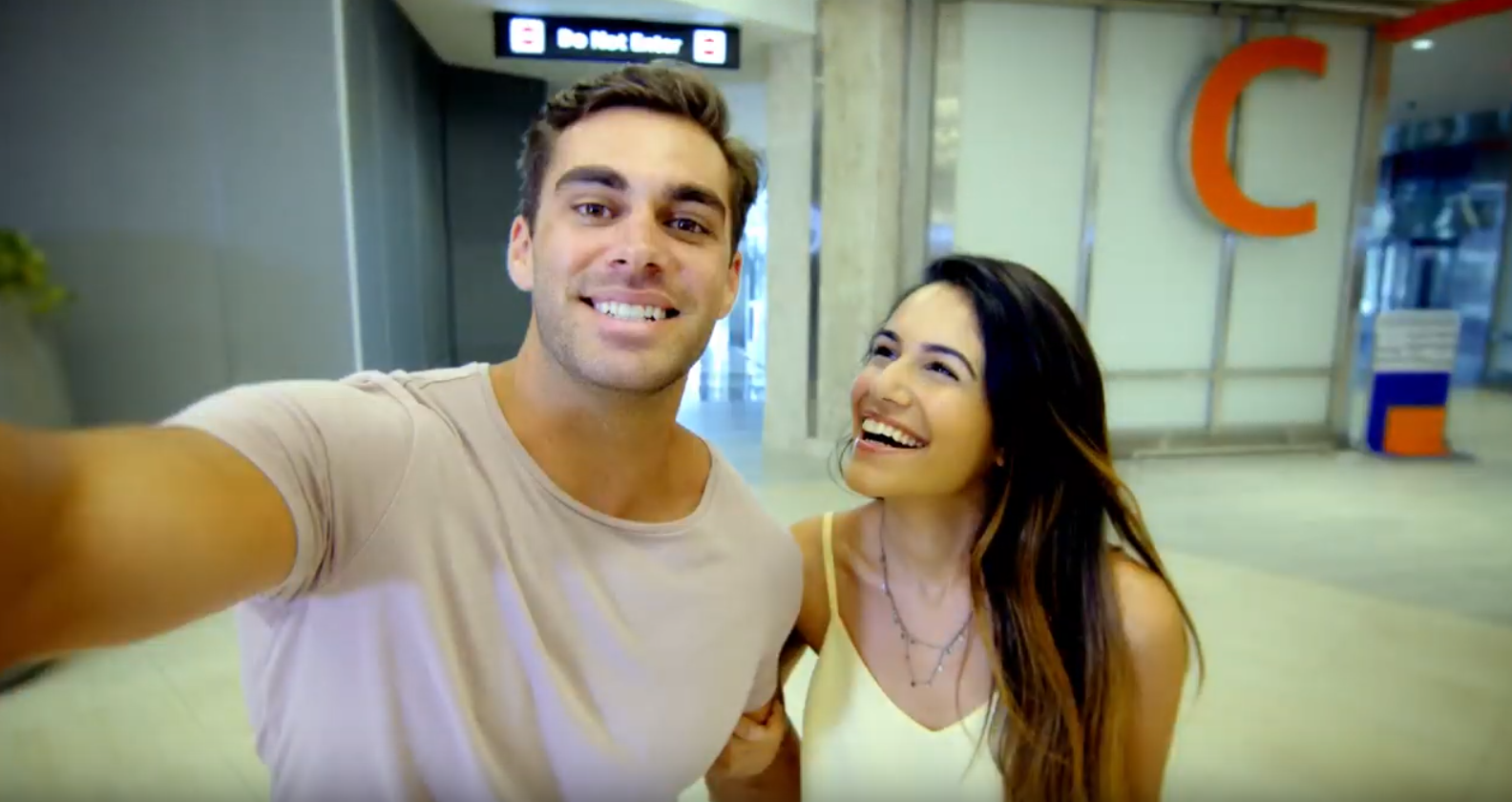 Jolt Production School Produces "Staycation" video for real client Visit Tampa Bay
"TFW your friends fly in to visit campus, and you have an entire vacation in your backyard! We know how to stay-cation in Tampa."
This video was filmed entirely by students in Jolt Productions, a 5-week program that gives local film students a chance to gain on-set experience, a production reel and professional mentorships to help "jolt" them into their careers.
Their finished video is proof once again that Tampa Bay is full of bright, young creatives and filmmakers!

Special thank you to participating Tampa Bay locations: Tampa International Airport, ALOFT, Mandarin Heights, Bodega, Coppertail Brewing, and Tampa Shuffle. Jolt Production School would not be possible without your support.
Watch the full video here: https://youtu.be/PhzHZM15CFQ
Film Tampa Bay Local Spotlight Continues: Diamond View
Diamond View is a production company focused on expressive storytelling. Founder and CEO Tim Moore says he wants viewers to "feel" his videos, not just watch them.

Diamond View was formed by Tampa native Tim Moore and his business partner Jonathan Davila as a way to convey meaningful stories to wide audiences. Their work to date includes spots with the Atlanta Braves, University of South Florida, University of Florida, Regal Boats, and more.
Stay tuned for more about Diamond View.
Fall is definitely in the air (finally!), and we have much to be thankful for this month. Film Tampa Bay has had an exciting year as we have pushed into near services, and expanded our focus. This year has seen a measurable increase in not only production activity, but also the scope and size of productions.

For the first time since its inception, we currently have more projects in queue for county incentives then we have money to award, which is a great problem to have! It means our marketing is working, and more importantly, it shows producers are finding ways to make productions equally as profitable as more incentive-rich states, by taking advantage of the lower market price for many goods and services, combined with a modest but much-needed incentive generously provided by Hillsborough County.

This year has also seen a relaunch of our website, a refresh of our branding, and a monthly newsletter (which I thank you for reading right now!). The newsletter, in particular, has been a huge success, thanks in large part to the addition of Social Media Manager, Jesse Brock, to our team. I want to personally thank the various production companies and vendors who have participated in our monthly video spotlight series, and if you haven't been featured yet, we are slowly making our way down the list. The intention is to spotlight every production company and vendor within the county over the coming months.

Social Media, in general, has been a positive endeavor this past year. We thank the Tampa Bay community for engaging with us daily! Keep those likes and shares coming. You will see even more engagement this coming year, as we add new tools and videos to our arsenal in order to continuously improve our marketing efforts.

Finally, I wish to thank all the amazing filmmakers, crews, and vendors in our area. You are the stars of our community, and we are blessed to work with such dedicated and amazing people daily. Thank you for making Tampa Bay a great place to work, live, and play.

Be on the lookout for more cool changes and additions as the year continues, including new commercials focusing on unique locations, and a docu-series focusing on film-induced tourism.
Heads up for the Holidays: what you need to know about park closures
As we move into December, please keep in mind many of your favorite filming locations will be dressed for the Holidays.

Local favorite Curtis Hixon Park will remain offline for filming through the first week in January due to the Winter Village festival running throughout the month. As much as we would love to accommodate requests to temporarily remove decorations to accommodate film shoots, (you know who you are!) that simply isn't going to happen. Please plan ahead, and we strongly recommend physically scouting locations to see how holiday decorations may impact your shoot.
Reminder: GIFF Still Accepting Film Submissions
It's that time again -- Gasparilla International Film Festival announced next year's dates, and they are having an open call for film submissions. If you would like to enter your film, submit by follow the LINK HERE.
Don't forget to mark your calendars for next year's festival dates, March 19-24. For more information and updates, visit www.gasparillafilm.com.